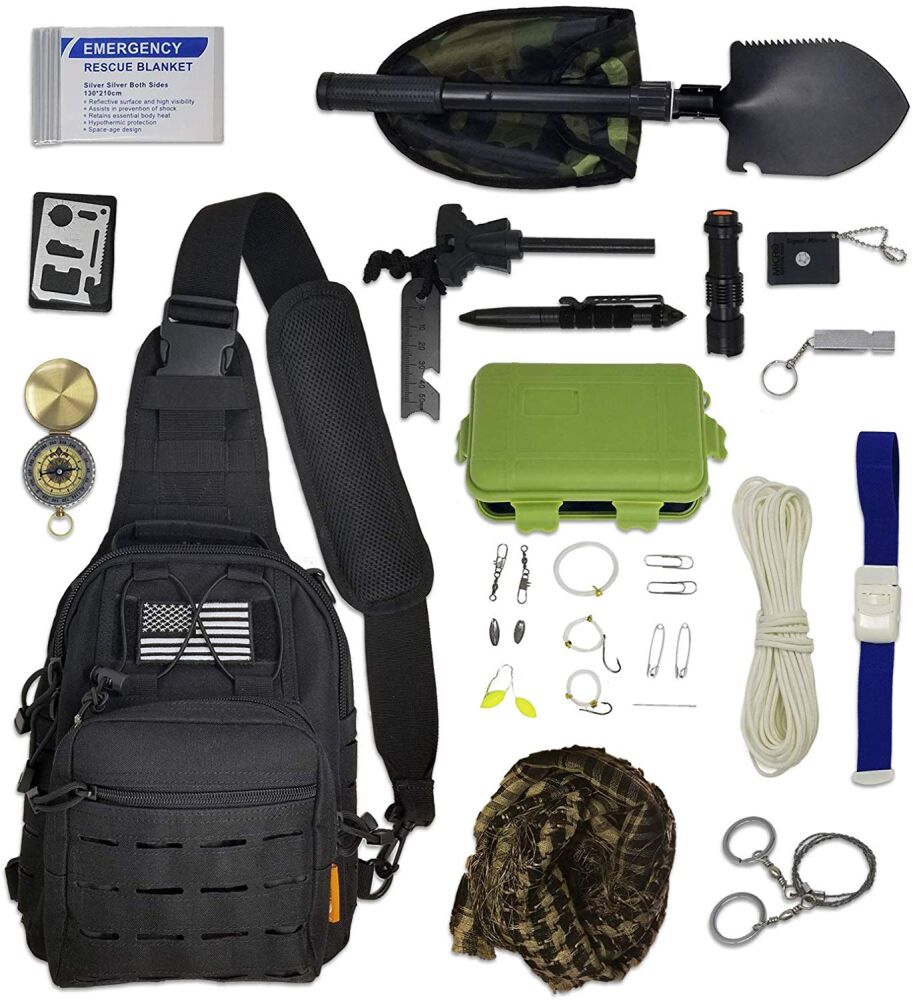 Our survival shovel kit which includes items such as flashlight and thermal blanket is perfect for a trip or a gift. It is a must-have set for people who love adventures and want to take a trip to the mountains or the forest where access to the benefits of the 21st century is significantly limited or impossible. The survival kit backpack includes, among others, a survival shovel, compass, firelighter, tourniquet and additional equipment necessary to survive away from civilization. This product is also perfect for family holidays.
Survival kit backpack usually comes with:
Thermal blanket,
Survival card,
Folding shovel kit with a nylon cover, twisted with a lock. Length after folding about 42 cm (ball, bottle opener, hoe),
Firestarter and lighting plate with measuring cup and bottle opener,
Tactical pen,
Small LED flashlight (AA finger type batteries - not included),
An alarm mirror,
An alarm whistle,
A tourniquet,
Compass opened,
Small nylon backpack,
Long and durable paracord line,
Cotton scarf 100 cm x 100 cm
Wire saw,
3x fishing line,
2 x fishing hook,
2 paper clip,
2 safety pins,
2 floats,
2 weights,
2 swivels with a safety pin,
Waterproof plastic packaging,
Manual in Polish.